Provider Spotlight: Crystal Wong, MD
Printer-friendly version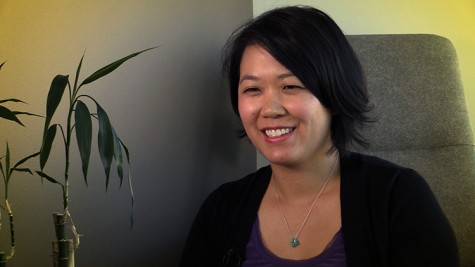 Only months after opening, the UW Neighborhood Ravenna Clinic in Seattle, Washington began offering Collaborative Care to its patients as part of the Behavioral Health Integration Program (BHIP). A young, vibrant care team was recruited to support the effort, including the hiring of Dr. Crystal Wong as Clinic Chief. 
"When I started working in Collaborative Care, I felt a weight was taken off my shoulders," says Wong. "I know my patients are taken care of, and I can identify other team members who are responsible for checking in and ensuring the patients are improving."
Integrated mental health care was a familiar concept to Dr. Wong, who graduated from the University of Michigan Medical School and completed her residency at the University of Washington's Department of Family Medicine.
"I was used to working parallel to psychiatrists and social workers during residency," she says, "but care was fragmented. When I referred a patient to a mental health specialist, it was as if they slipped into a black hole." Dr. Wong was unaware of her patients' progress once they received a referral. Their care became out of her reach.
At the Ravenna Clinic, Dr. Wong coordinates with care manager Monica Miller and psychiatrist Denise Chang, MD to provide in-house mental health care to a diverse population of patients, from college students to uninsured patients to elderly residents in the local retirement homes.  
"I was surprised by how much Collaborative Care decompresses the work load so that we can do a better job ensuring positive outcomes for our patients," says Wong. 
The care manager role closes the gap between primary care and mental health services. If the patient reports concerns with a medication, the care manager is there to address their concerns, to follow through, and to consult with the care team to make the necessary changes – a difficult task for primary care providers working without a mental health team. 
"Monica knows our patients well," Wong says. "We have patients who skirt functionality and are chronically unmotivated, but Monica sets goals, watches medications, and supports them throughout the ride. Whether it is an upswing or a relapse, Monica is there."   
Patients must be invested in their treatment, and not every patient fits into the Collaborative Care model. However, when a patient qualifies for Collaborative Care, he or she is often eager to start the process.
"The root of what a patient wants from a doctor is they want to feel cared for, and we do a much better job conveying that to the patient when we have the resources to follow up with them and see how they're doing. When you have a social worker, when you have a health care navigator, when you have a psychiatrist also working together for the good of the patient, we provide much better care and the patient is much happier. 
"Integrating mental health care colleagues into my practice has probably been the most transformative thing that has happened in my practice in the past five years. We are so happy to have Collaborative Care. We're never giving this up."