Patrick J. Raue, PhD
Printer-friendly version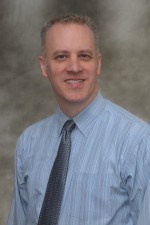 Associate Director for Evidence-Based Psychosocial Interventions
Patrick J. Raue, PhD is a Professor in the Department of Psychiatry and Behavioral Sciences at the University of Washington. He received his PhD in Clinical Psychology from SUNY Stony Brook in 1995.
Dr. Raue is Associate Director for Evidence-Based Psychosocial Interventions at the AIMS Center, and Director of the National Network of PST Clinicians, Trainers & Researchers. In these roles, he develops and leads implementation and training programs in a variety of behavioral health interventions.      
Dr. Raue's clinical expertise includes the identification and management of mental health conditions in medical settings including primary care and home health care.  Dr. Raue conducts NIMH-supported research on patient preferences and shared decision-making approaches for depression; the effectiveness of psychotherapy among older adults; and suicidal ideation.