Jesse Fann, MD, MPH
Printer-friendly version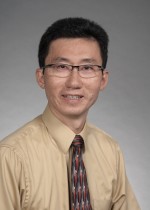 Professor, Psychiatry & Behavioral Sciences
Dr. Fann is a Professor in the Department of Psychiatry and Behavioral Sciences and Adjunct Professor in the Departments of Rehabilitation Medicine and Epidemiology at the University of Washington. Dr. Fann received his BS in Electrical Engineering from Stanford University, his MD from Northwestern University, and his MPH in Epidemiology from the University of Washington. He completed his residency and research fellowship training at the University of Washington, where he was Chief Resident at the UW Medical Center. 
Dr. Fann is Director of Psychiatry and Psychology Services at the Seattle Cancer Care Alliance (SCCA) and Affiliate Investigator at Fred Hutchinson Cancer Research Center. At the SCCA (a consortium of UW Medicine, Fred Hutchinson Cancer Care Alliance and Seattle Children's), he developed and directs the multidisciplinary Integrated Psychosocial Oncology Program, which uses collaborative care to provide comprehensive, population-based psychosocial care that is seamlessly integrated into routine cancer care. 
Dr. Fann's research interests focus on developing cost-effective strategies to manage psychiatric issues in patients with cancer and neurological conditions, such as traumatic brain and spinal cord injury. His research has been funded by the National Institutes of Health, Centers for Disease Control and Prevention, American Cancer Society, and Department of Education.