Jürgen Unützer, MD, MPH, MA
Printer-friendly version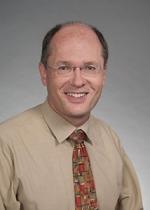 Professor and Chair, Psychiatry & Behavioral Sciences; Founder, AIMS Center
Jürgen Unützer, MD, MPH, MA is an internationally recognized psychiatrist and health services researcher. His work focuses on innovative models of care that integrate mental health and general medical services and on translating research on evidence-based mental health care into effective clinical and public health practice. He has more than 300 scholarly publications and is the recipient of numerous federal and foundation grants and awards for his research to improve the health and mental health of populations through patient-centered integrated mental health services.
Dr. Unützer is Professor and Chair in the Department of Psychiatry and Behavioral Sciences at the University of Washington. He also holds adjunct appointments as Professor in the School of Public Health (Department of Health Services and Department of Global Health) and as Affiliate Investigator at the Group Health Research Institute in Seattle, WA.
Dr. Unützer founded and directed the AIMS Center from 2004 - 2018. He was the principal investigator for the Improving Mood: Providing Access to Collaborative Treatment (IMPACT) trial, which showed that patients receiving IMPACT care (collaborative care) were twice as likely to show improvement than patients in usual care. In recent years, Dr. Unützer's work has focused on developing local, regional, national, and global partnerships that support workforce development and capacity building in primary and behavioral health care.
He has served as Senior Scientific Advisor to the World Health Organization and as an advisor to the President's New Freedom Commission on Mental Health. He works with national and international organizations to improve behavioral health care for diverse populations. His awards include the Beeson Physician Faculty Scholars Award from the American Foundation for Aging Research, the Klerman Junior and Senior Investigator Awards from the Depression and Bipolar Support Alliance, the Distinguished Scientist Award from the American Association of Geriatric Psychiatry, the Research Award from the Academy of Psychosomatic Medicine, and the Senior Health Services Scholar Award from the American Psychiatric Association.
Dr. Unützer trained in Medicine (MD, Vanderbilt University), Public Policy (MA, University of Chicago), and Public Health / Health Services (MPH, University of Washington). He completed fellowships in Geriatric Psychiatry at UCLA and in Primary Care Psychiatry at the University of Washington.