Rita Haverkamp, MSN, PMHCNS-BC, CNS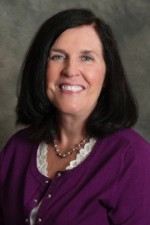 Rita is our most senior clinician trainer with her history at AIMS dating back to the original IMPACT [1] trial. She has provided implementation and clinical support to numerous FQHC's and other agencies across the country for the past 10 years.
For the past 26 years, she has worked for Kaiser Permanente - 11 years as an outpatient therapist in the psychiatric department and 15 years in the primary care department doing collaborative behavioral health care. Rita has a master's degree in psychiatric nursing from the University of Cincinnati and is a psychiatric clinical nurse specialist who is licensed as a therapist in the state of California.Rita was a depression specialist in the original IMPACT [1]trial and is a frequent speaker presenting on the IMPACT model, problem-solving treatment and cognitive therapy. She supervises and certifies providers in PST-PC. She has three publications in peer-reviewed journals regarding integrated care.