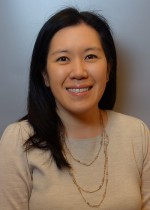 Clinical Associate Professor, Psychiatry & Behavioral Sciences
Dr. Denise Chang is a psychiatrist and Clinical Associate Professor in the School of Medicine at the University of Washington.  Dr. Chang completed her medical degree at the University of Iowa and then went on to complete residency training in psychiatry and a fellowship in Consult-Liaison psychiatry at the University of Washington.  Following fellowship, she started on the faculty at the University of Washington, working as a psychiatric consultant for primary care clinics working within a Collaborative Care model.  She is now the Medical Director of the Behavioral Health Integration Program, the University of Washington's Collaborative Care program, and the Medical Lead for the Mental Health Integration Program, another state-wide Collaborative Care program.  Her faculty appointment also involves work with the Integrated Care Training Program, assisting in training psychiatrists and other health care providers in Collaborative Care. 
Dr. Chang also has substantial experience in quality improvement work and was the Medical Lead for the Depression Population Approach to Health project at the University of Washington, which was part of a larger Transforming Clinical Practice Initiatives grant from the Center of Medicare and Medicaid Services.