Milena Cukierman Stott, LICSW, CMHS, CDP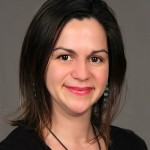 Milena Cukierman Stott is the former Chief of Transformation and Innovation and Chief of Strategy at Valley Cities Behavioral Health and former Director of Health Integration at Sound Mental Health.  Her consulting practice supports business planning, strategic alignment, and practice transformation; she works frequently with behavioral health agencies implementing whole person care strategies for those with serious mental illness, including opioid use disorder.
She completed a Masters of Social Work and Bachelor of Science in Human Development and Family Studies at the University of Illinois and the Executive Program for Social Impact Strategy at the University of Pennsylvania.  Milena is adjunct faculty at the University of Washington School of Social Work, where she teaches advanced practices in social work policy and reform.