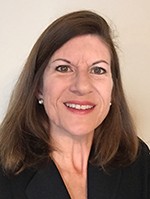 Clinical Psychologist & PST Expert
Rebecca L. Shermer, PhD received her doctorate in Clinical Psychology from Fairleigh Dickinson University in 1992, where she initially received training in Social Problem-Solving Therapy under the supervision of Dr. Art Nezu. She completed her clinical and post-doctoral training at Duke University Medical Center and Philadelphia Geriatric Center, with a primary focus on depression in medically ill older adults.
Dr. Shermer's clinical and research activities have focused on short-term, evidenced-based treatment of mood disorders. She has been a group and individual PST trainer for over 10 years. Additionally, Dr. Shermer serves as a treatment fidelity expert for outcome research comparing short-term treatments for depression.