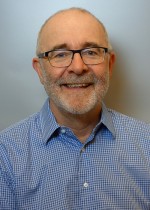 Clinical Trainer, Community and Clinical Resources for Opioid Use Treatment
Paul has over 12 years of experience providing behavioral health services in primary care and academic settings, and currently focuses on training agency staff for the patient navigator role within opioid use disorder treatment. Most recently he was part of the collaborative care team serving a diverse population of low-income adults at the Carolyn Downs Family Medical Center in Seattle.
Prior to this clinical work, his social work career was centered in agency management, program development, and legislative advocacy supporting under-served families, and homeless and at-risk youth. He has also served as Research Therapist at Seattle Children's Hospital, and as Affiliate Instructor at the University of Washington School of Social Work. He received his master's degree in Social Welfare Administration from the University of Washington, and his BA in Linguistics from the University of Hull, England.