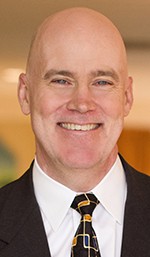 Clinical Professor, Psychiatry & Behavioral Sciences
John Kern, MD serves as a clinical professor in the Department of Psychiatry and Behavioral Sciences at the University of Washington (UW). His work focuses on training and implementation of the collaborative care model. He has been involved with the American Psychiatric Association's TCPi grant, supporting training in collaborative care to psychiatrists and primary care providers across the country, with a special focus on leading a years-long series of learning collaboratives for providers on collaborative care. 
Prior to his UW appointment, he was for 22 years the Chief Medical Officer at Regional Mental Health Center in Merrillville, IN, where he developed and supervised several collaborative care programs, including IMPACT-model behavioral health in primary care program and a SAMHSA grant providing primary care for a seriously mentally ill population, and developed and served as Chief Medical Officer of a new Federally Qualified Health Center. He is one of the authors of two American Psychiatric Press textbooks on integrated care for psychiatrists. Other interests include the expansion of scope of the collaborative care model, innovations directed towards improving the psychiatric workplace, and improving the quality of instruction provided to practitioners of collaborative care.