Task Sharing in Collaborative Care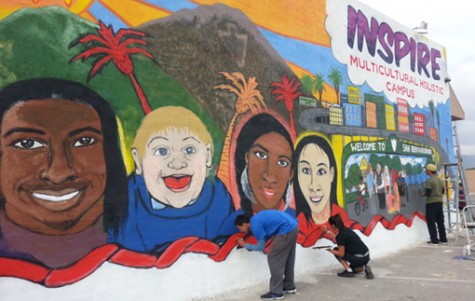 One of the most promising approaches to further improve the reach and effectiveness of behavioral health care is the systematic involvement of family members, peers, community health workers, and community-based organizations. Effective integrated care models follow core principles of team care using population-based care, treatment to target, and trained primary care providers and mental health professionals, but they also allow tremendous flexibility for people outside of the healthcare system to contribute to the ultimate goal: to reach more patients with effective care.
"In my experience, it is less important to find the perfect mental health professional for an integrated care program than to make sure that the integrated care team is prepared to get essential tasks done in a reliable way," says Jürgen Unützer, founder of the AIMS Center. "The ability to shift some of the essential tasks of Collaborative Care to family members, peers or community-based organizations has the potential to dramatically increase access to effective treatment and to effectively leverage mental health services provided in primary care and other health care settings."
The Care Partners project, based in California, is exploring task shifting by developing innovative approaches to the treatment of depression in older adults through the involvement of community-based organizations and/or family members. Many older adults are reluctant to seek depression treatment yet may participate in community-based programs, services and organizations. Strategically strengthening the capacity of community-based programs and organizations to identify, support and refer depressed older adults to the healthcare system has the potential to reach older adults who need care, but do not recognize the need or feel comfortable reaching out for help.
Funded by the Archstone Foundation, Care Partners: Bridging Families, Clinics, and Communities to Advance Late-Life Depression Care [1]is a multi-year initiative designed to bridge services provided by primary care clinics, community-based organizations and family members surrounding depression care in older adults. Each of six* primary care clinics are testing an intervention unique to their clinical setting intended to improve access to depression care, the patient care experience, and ultimately, the quality and outcomes of depression care. The goal of the project is to uncover ways to make Collaborative Care more accessible to more clinics and, in turn, the older adults who can benefit from it. Researchers from the University of Washington's AIMS Center and the University of California, Davis (UC Davis) are helping to develop, implement and evaluate the interventions.
"Although each intervention is different, every clinic has proposed an innovative approach to how it will complete the essential tasks of Collaborative Care such as screening for depression, developing and initiating a treatment plan, and reaching out to patients who aren't engaging in treatment," said Ashley Heald, AIMS Center project manager. "It doesn't necessarily matter who does the task, it just needs to be done."
One of the innovative interventions involves collaboration between Petaluma Health Center (PHC), the principal safety net health care provider in southern Sonoma County, and the Sonoma County Human Services Department, Adult and Aging Services Division. Adult and Aging Services embedded social worker with responsibility for home visits and care coordination into the clinic treatment team at PHC. The social worker can bring information gathered during home visits – living conditions, family interactions, geographic isolation – back to the care team ensuring the patient's community needs are incorporated into a depression treatment plan. The social worker also provided some (non-clinical) evidence-based depression interventions.
"There have historically been significant barriers between health care providers and human services, even though there tends to be a lot of overlap," said Josh Gottschalk, Program Planning Analyst at Sonoma County Adult & Aging Services. "This project is one hundred percent focused on bridging that gap and has a huge amount of potential. We're excited about laying the groundwork for a model that can grow exponentially and become a scalable system."
The following clinics and organizations are part of Care Partners: Bridging Families, Clinics, and Communities to Advance Late-Life Depression Care
El Sol Neighborhood Educational Center, partnered with Social Action Corps Health System
Family Health Centers of San Diego, partnered with Serving Seniors
Institute on Aging, partnered with University of California, San Francisco (UCSF) Housecalls and Center for Geriatric Care Program
LifeLong Medical Care, partnered with St. Mary's Center
Sonoma County Human Services Department, partnered with Petaluma Health Center
University of Southern California Department of Family Medicine, partnered with Eisner Pediatrics & Family Medicine and St. Barnabas Senior Services
*McClellan Outpatient Clinic, a VA clinic, will be implementing a family partnership intervention project and is funded separately through a grant from Archstone Foundation to UC Davis.
Established in 1986, Archstone Foundation [2] is a private, non-profit foundation whose mission is to prepare society for the growing needs of an aging society. Under the leadership of president and CEO Joseph F. Prevratil, J.D., the Archstone Foundation grants up to $5 million annually, primarily in Southern California. 
This video [3] describes how Sonoma County Human Services Department partnered with Petaluma Health Center to create the Elder Care Depression Team program.
Updated 5/6/2020