Leap of Faith Turns Into Memorable Career
Printer-friendly version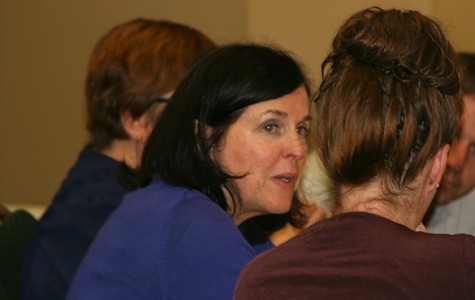 From very early on, Rita Haverkamp, MSN, PMHCNS-BC, CNS, was part of the Collaborative Care story. She saw the model grow from the ground up -- from its infancy in the IMPACT Trial to the growing pains of early implementations and then to the expansive, evidence-based approach to integrated mental health care it is today. As a psychiatric nurse, Rita saw the connections between mental and physical health care on a daily basis. When she heard about the IMPACT Trial in 1999, she jumped at the opportunity to formally apply a model of integrated care within her organization. 
"I had been working for Kaiser Permante in southern California as an outpatient psychotherapist for 11 years," said Rita, "and as an inpatient nurse at a psychosomatic unit before that. I'd seen the overlap between mental and physical health treatment, so I wanted to be a part of this trial. I didn't know if the care manager position would extend beyond the two year study, but I was willing to take the chance. Applying to that position was one of the best decisions of my life."
As a care manager, Rita was the primary contact for patients with mental health conditions like depression or anxiety in her clinic. She was responsible for weaving a network of support for each patient, providing evidence-based psychotherapies, measuring symptoms over time, and cueing practice changes in treatment when needed. She was a liaison for the patient, their primary care provider, and the psychiatric consultant. It can be a tough job, and in Rita's opinion, persistence is an absolute must.
"Persistence is the most challenging and effective means to patient improvement. It requires a high level of investment and dedication from both the care manager and the patient."
Rita regularly called her patients on the phone to check in and used frequent, brief appointments to keep her patients engaged and participating in the treatment process. During the initial stages of Rita's immersion into Collaborative Care, using measures like the PHQ-9 was a foreign concept, but she quickly saw the benefit of tracking symptoms.
"Patients use the scores to identify their own progress and establish concrete goals," said Rita. "Treatment is most effective when patients are actively engaged in the process. With Collaborative Care, my patients knew they did the work. I was just there to help them along the way."
Mental health conditions often include symptoms that prevent patients from seeking help, following up with appointments, or adhering to a treatment plan. When a primary care provider refers a patient to a mental health specialist for treatment, only half of the patients ever show up. Of those, only half ever go more than once. This leaves the vast majority of patients with mental health conditions untreated. Rita's job was to offer mental health treatment in the primary care clinic where patients already feel comfortable and have established relationships so those patients wouldn't slip through the cracks and continue to suffer with symptoms that can be treated.
Elizabeth was one of Rita's patients. She is a woman who suffered from untreated depression for 20 years after the murder of her daughter, death of her husband, and loss of her property. Like many depressed patients, Elizabeth suffered silently for years until her primary care clinic started screening all patients with the PHQ-9. Until then no one but Elizabeth knew she was depressed. Once they realized, the doctor started an antidepressant medication. Even with medication, her symptoms did not subside. Rita worked with Elizabeth and the rest of her care team to make changes to the treatment plan, including changing the medication and adding psychotherapy, until she recovered.
"I was bleeding inside. I don't know if people understand about depression. It puts your soul far away from you...Life was terrible. I didn't want to live anymore. Rita helped me to open up and feel like a person again," said Elizabeth. "She came into my life to save my life. She's an angel to me." 
Rita joined the IMPACT trial in a leap of faith. That leap turned into a 15-year career as a care manager at Kaiser and as a Collaborative Care trainer at the AIMS Center. Rita recently retired from Kaiser, but she continues to work with the AIMS Center supporting training and implementation projects.
"I don't know how we could have built the AIMS Center without Rita," says Diane Powers, Associate Director for Translation and Implementation of the AIMS Center. "Her expertise as a care manager and a psychotherapist as well as her ability to teach other people how to take on this new role have been instrumental in helping hundreds of clinics improve care for their patients. She also trains new trainers. Thousands of patients are getting better care today because of Rita's efforts."
Care managers around the globe have benefitted from Rita's trainings, and her influence expands far beyond her own caseload of patients. She is optimistic about the future of integrated medicine and looks forward to doing her part in advancing it through her role at the AIMS Center.
"Care manager training is the most memorable part of my career. One person can only treat so many patients. Through training, you are able to touch so many people. Education has a ripple effect - you train care managers, who are then able to provide better care to their patients. Nothing can compare to that."
 This story was written by Gabriel Hardt, a Research Study Assistant at the AIMS Center.