Anna Ratzliff CoCM Testimony to US Senate Committee on Finance
Printer-friendly version
The power of CoCM was testified to by Anna Ratzliff  before the US Senate Committee on Finance, highlighting its ability to leverage scarce psychiatric resources to treat a large number of patients in primary care and to get more patients better faster than usual primary care, even when usual care includes embedded psychotherapists. Her testimony was included in the third of a series of hearings on mental health titled, "Behavioral Health Care When Americans Need It: Ensuring Parity and Care Integration." This third hearing served as a follow-up to the committee's Feb. 8 and Feb. 15 hearings on youth mental health.
In her testimony, AIMS Center Co-Director Dr. Ratzliff underscored the need for continued investment in care models that promote the integration of physical and behavioral health care. Dr. Ratzliff highlighted the potential of CoCM to increase access to timely and appropriate behavioral health care: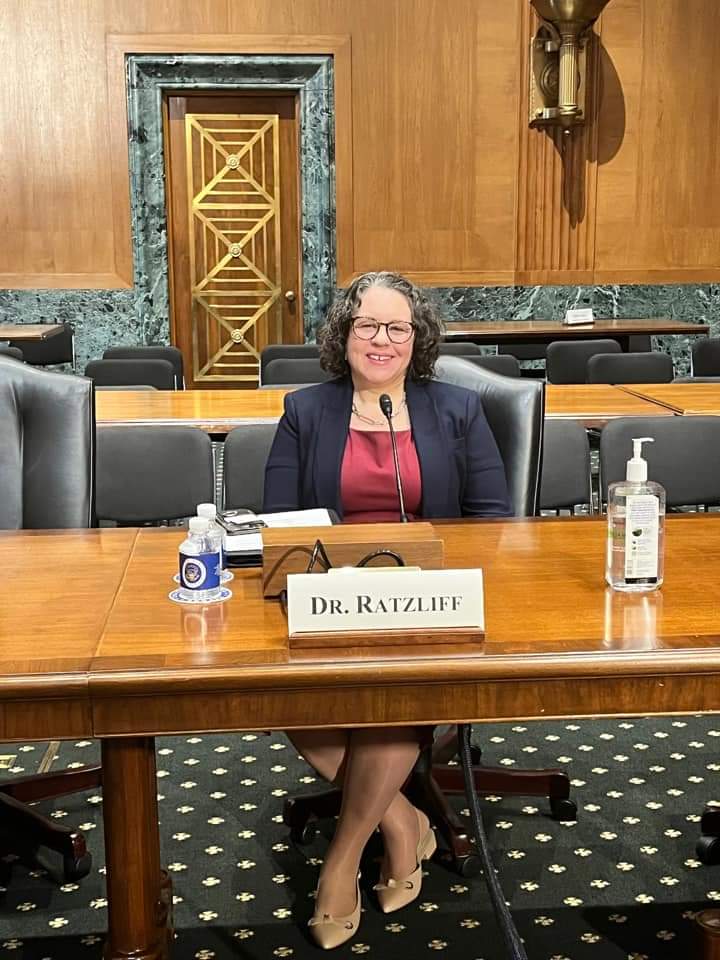 "This model is evidence-based with over 90 validated studies showing its effectiveness and has been recognized by the Centers for Medicare and Medicaid services with specific billing codes that were introduced in 2017."
 "CoCM leverages expertise like mine, as a psychiatric consultant, to support 60 to 80 patients in as little as 1 to 2 hours a week."
"I think many of my patients commented on that fact that they didn't have to manage that communication between their different providers when that service was all offered together in one setting."
CoCM is a team-based approach and can effectively expand access to mental health and substance use disorder treatment, especially for communities that have lacked equitable access such as rural and underserved populations, BIPOC communities, Medicare/Medicaid patients, and youth populations. Dr. Ratzliff outlined specific policy recommendations to encourage the widespread adoption of CoCM, including additional funding to support implementation at the practice level, the elimination of patient cost sharing under Medicare, and increased reimbursement through existing Medicare Current Procedural Terminology codes.
The United States continues to suffer a profound crisis when it comes to mental health care. You can read more about the state of mental health care in America and find out what's being done about it on a national level in: Mental Health Care in the United States, the Case for Federal Action.