Psychiatric Consultant Spotlight: Wayne Bentham, MD
Printer-friendly version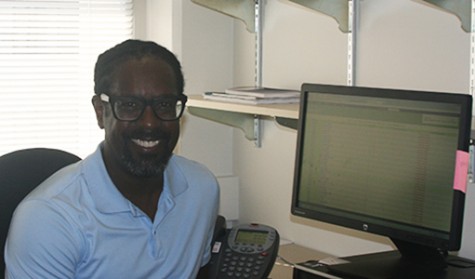 For eight years, Wayne Bentham, MD, was an integral part of the AIMS Center and the implementation of Collaborative Care. A former skeptic, Wayne became an advocate for this evidence–based, integrated care model and has dedicated much of his professional life to helping others understand its value. From implementing the model in disaster areas to working as a psychiatric consultant to educating care teams, he helped thousands of people receive better mental health care. 
Wayne had a long journey before landing at the AIMS Center. He first wanted to become a neurosurgeon but instead pursued a program that combined Internal Medicine with a Master's in Public Policy and wrote his thesis on the work of the National Institute of Mental Health. Once he completed his training, he began working but felt dissatisfied and almost abandoned medicine entirely. It was not until he looked into psychiatry that he settled on a residency program at the University of Washington's (UW) Department of Psychiatry and Behavioral Sciences.
"University of Washington's psychiatry program has an incredibly practical approach. They focus on fully connecting the mind with the body, something which set them apart from the other schools I was considering." Choosing UW also gave him the opportunity to work with the psychiatrists and researchers who developed Collaborative Care. 
During his residency and early years as a UW faculty member, Wayne did not grasp the true impact Collaborative Care could have on patients. He understood it in theory, but was still missing that connection to reality. He was skeptical about the true effect the IMPACT model could have on the field of psychiatry, and it was not until he helped redesign mental health care delivery in the aftermath of Hurricane Katrina in 2007 that it finally hit home.
"Our goal was to teach health care professionals how to make integrated care available in communities devastated by the hurricane. Seeing communities in New Orleans come together and put a form of evidence-based Collaborative Care in place was my 'aha' moment. It convinced me that the model was flexible enough to work in all areas – not just primary care." 
Wanting to practice Collaborative Care himself, he approached the Director of the AIMS Center, Jürgen Unützer, MD, MPH, MA, and asked if he could join his team. Soon after, he began working as a psychiatric consultant for the Mental Health Integration Program (MHIP), a statewide initiative that integrates high-quality mental health screening and treatment into primary care settings serving safety net populations. 
When Wayne first became a psychiatric consultant for MHIP, he worked with 6-8 care managers all over Washington State. Then, he started working at one of the community clinics in-person one day each week.  He held in-person sessions with select patients and the care manager once a week. Seeing the patients with the care manager, rather than the care manager reporting back after the session can be "both efficient and more comfortable for the patient because of the established rapport" with the care manager. He worked at this clinic for over four years and his presence was palpable.
"Wayne had a remarkable way of teaching an unbelievable amount by simply collaborating with you," says Marci Brajcich, the care manager at the community clinic with whom Wayne collaborated. "He allowed us to do so much here. We were so fortunate to have such an amazing teacher." Wayne was not just her psychiatric consultant at the clinic, he helped teach Marci the Collaborative Care basics when she was just starting as a care manager. "Trust is a large part of making this model of care work and he had an amazing way of trusting me, even in the beginning, when I wasn't quite sure of the process."
Training care teams, including care managers, on behalf of the AIMS Center was a natural progression not only because of his personal experience with Collaborative Care, but also because of his training as an internist and his passion for understanding the mind and body connection.
"I've learned that it's important for the care team to realize, and have a deep understanding of, the roles and skill sets that each member of the care team brings to the table be they a psychiatrist, primary care provider, or care manager." Without this cohesion, Collaborative Care will not be as effective when implemented into a clinic. It is also imperative that all members of the care team be flexible during implementation. "Many times psychiatrists and primary care providers are stuck in the usual way of doing things, but the more flexibility there is, the more likely the implementation will be successful." In Wayne's opinion, finding that balance of trust and understanding is paramount to a successful implementation.
His work benefitted the AIMS Center in many ways. He spent almost a decade working with the Collaborative Care model and has seen it help many different populations: rich, poor, minority, underserved, old, young, and many more. He is a passionate teacher, a caring psychiatrist, a great communicator and a skeptic no more.